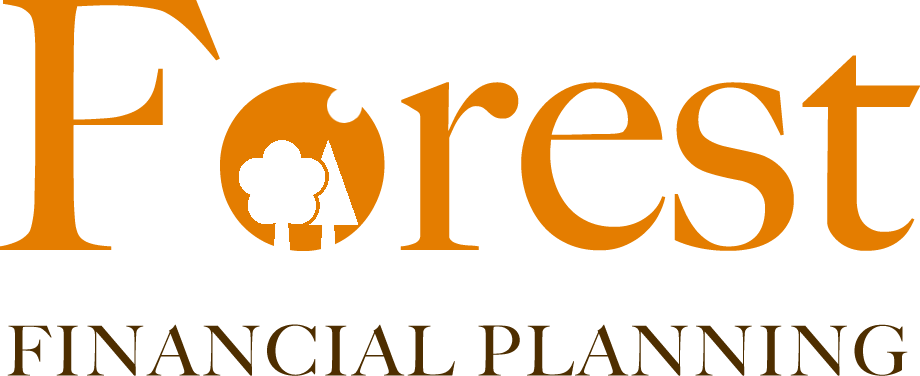 Plant the seed of financial well-being
Plant the seed of financial well-being
Fee-only financial planning. We do not manage money. We do not sell products.
We provide unbiased advice.
OUR APPROACH
We are compensated for the time we spend on your financial well-being. That's it!
Valuable:
Actionable Plan
At Forest Financial Planning, we equip you with an actionable plan. Your financial plan will be tailored to your situation, and presented in a well detailed yet clear manner.
Transparent:
Compensation Structure
Our compensation is as transparent as can be. Our only source of revenue is based on the hours we spend on your financial plan. Before we begin working with you we will provide a firm quote for your project and only bill according to our contract. Our conversations with you are not spent trying to sell products or attract more assets, but rather spent educating and giving advice according to your specific goals, financial situation and risk tolerance. We are compensated for the time we spend on your financial well-being. That's it!
Empower:
Financial Education
Our goal is to empower you with the knowledge to implement your tailored financial plan with confidence. Throughout your experience with Forest Financial Planning, we will always put a focus on financial education. We also offer virtual personal finance courses to help you take control of your finances with confidence. Whether you are just starting out, or approaching retirement, there is a course for you.
Convenient:
Central Location, Virtual Meetings, Available Evenings And Weekends
We can meet in-person or virtually. We offer both on-going planning as well as one-time projects. We are located in Centretown Ottawa, at the corner of Bank and Albert Street. If downtown is not convenient for you, we can meet virtually, or at your home, a coffee shop or other location of your choice. We can also accommodate your schedule with evening and weekend meetings to fit into your life.
For Everyone:
No Net Worth Or Income Requirements
Whether you are looking to get started on the right foot, or need help to make the best of your complex financial situation, we can help. We make advice available to everyone!
Take Control: Invest with your self-directed account
With continuously improving technology and online financial resources, we believe that markets are more efficient than ever. Many research papers from top universities provide strong evidence that active investment managers rarely outperform their appropriate benchmarks, which is why we are strong advocates of low-cost, easy to use, index tracking ETFs.
HAVE A LOOK AT OUR REVIEWS
What do our previous clients have to say about us?

Alex provides well-informed and agile financial advice; I'm pleased with the results! He helped me create an investment strategy and took the time to understand my life goals and my evolving financial situation; he was able to adjust on the fly. It's important to note that Alex is paid simply for his advice–he's not trying to sell you things so he can get commission–you know you are getting good objective advice.

We selected this service based on a web search which rated this Financial service as a top choice in this field and also due to Alex's bio/previous work experience with a major firm. This gave us access to a highly qualified planner with investment experience from an independent firm, in order to complete a comprehensive review of our retirement plan plus an independent review of our investment portfolio. Alex was a delight to work with and very knowledgeable about all aspects of financial planning and investment strategies. He is such a nice and diplomatic individual, and provided prompt and effective financial guidance.

Alex designed an excellent, comprehensive retirement plan for my wife and I. As beginners in the self directed investment realm, Alex also provided us with easy to understand, sound, financial investment advice. Any follow-up questions we had were always quickly answered. He's been a pleasure to deal with and we will continue working with him for years to come. This entire experience has been a breath of fresh air compared to dealings with investment advisors whose commissions are based solely on trades within your portfolio.

Alex is an excellent financial planner. He created a comprehensive plan to help us meet every one of our short term and long term goals. He was more than willing to answer all of our questions and we would happily recommend him to anyone that is looking for sound financial advice!

I had a great experience with Forest Financial. I knew I wanted and alternative to traditional broker/planner services, but also wanted professional advice. This was just what I was looking for. Alex was flexible, responsive and tailored his services to what I needed. I'll definitely be seeking out his services again in the future.

Without hesitation I highly recommend the financial planning services of Alex and Forest Financial Planning. When I started looking for an alternative to the traditional broker-client relationship and needed unbiased, sound advice, and services, I spent many hours researching firms and financial planners/specialists across Canada. After meeting and speaking with Alex, I knew he was the right person for the job. He is a pleasure to work with, a great communicator and definitely an expert in his field. I am looking forward to working with Alex for many years to come and will be recommending him to all my friends and family!

Knowledgeable, helpful, accommodating. Alex provided a number of insights that really helped us get oriented on the right path with a good plan.

We've been working with Alex over the last 3 years as he helps us plan for our retirement in the next few years. Alex is pleasant, knowledgeable and professional in our dealings with him. He is working for you and takes into account what you want your financial future to look like and gives you a concrete do able plan to get you there.
Money well spent!
Thanks Alex.
Peter Lindell & Marsha Cameron

Tailored to my needs service that broadened my horizons in stock market investments. Alex was open minded and supportive of my values.

I asked Alex for very specific assistance in relation to my financial plan and he delivered on all counts. He was responsive, professional and respected the estimate he had originally given me. He also accommodated my timing. Alex explained his recommendations to me very clearly and his advice was very good. I would highly recommend Forest Financial Planning.

Alex has exactly the knowledge I was looking for! He's a great resource and financial coach to have in my corner.

We had a great experience with Alex. I had a long list of questions pertaining to our short term and long term financial planning, and Alex walked us through each one. We now have a plan and list of action items to tackle over the next few months. Thanks Alex!

Alex is a Life-Saver for the DIY-Investor!

Alex was extremely helpful, he provided great help with setting up my investments and made sure I understood every step of the way.

The best fee for service financial planning in ottawa hands down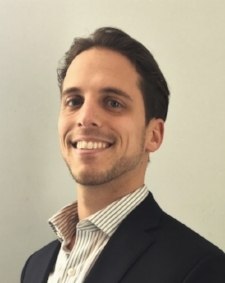 Alex Hadjisophocleous, CFP, CFA, MBA
A fee-only financial planner with over a decade of education and experience in the finance industry, Alex has helped over 100 clients across the country with their financial planning needs. With a strong financial background, Alex clearly communicates his evidence-based recommendations and ensures that his clients have the right tools and knowledge to take action and fuel their dreams.
"My role as a financial planner is to help you understand your financial situation by building a holistic plan that will align your financial decisions with your goals. I will work in your best interest when providing my recommendations to ensure that you are making the right financial choices for you and your family. When working together, I will encourage your questions to ensure that you understand your financial plan so that you can implement my recommendations with confidence."
Work With Us
Get In Touch With Forest Financial Planning In Ottawa
We would love to hear from you. Please leave us a message and we will be in touch within 24 hours.